Peter Richardson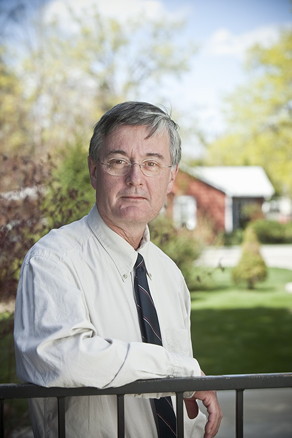 Peter Richardson is one of two principals in the law firm of Richardson Adams, PLLC. Mr. Richardson's law practice focuses on energy regulatory, transactional and independent power development.
In his energy law practice Mr. Richardson represents large industrial customers of investor-owned electric and natural gas utilities. He also represents consumer-owned electric utilities primarily in the arena of service territory allocation disputes. Mr. Richardson's independent energy law practice aids developers of PURPA projects in all development phases including landowner negotiations/leases, local permitting, interconnections, financing and power purchase agreements. In addition, Mr. Richardson is a successful developer, as a principal, of several large independent power projects with a total nameplate rating in excess of 200 MW that are currently on-line.
In Mr. Richardson's energy practice he has made appearances before almost every state energy regulatory commission in the intermountain west as well as the Idaho Supreme Court, the U.S. District Court for the District of Idaho, the Ninth Circuit Court of Appeals, the Federal Energy Regulatory Commission and the U.S. Department of Energy's Bonneville Power Administration.
Mr. Richardson is a 1983 cum laude graduate of the University of San Francisco School of Law and received his B.A. from Boise State University. He is admitted to the state bar in both Oregon and Idaho as well as the Ninth Circuit Court of Appeals and the D.C. Circuit Court of Appeals. He is a member of the Federal Energy Bar Association and has been awarded an "AV" rating by Martidale-Hubble. Mr. Richardson has also served on the Boise State University Foundation Board of Directors as well as the Board of Directors of the Boise State University Friends of Nursing.
Mr. Richardson resides in Boise, Idaho and is married to Betty Hansen Richardson, formerly of Lewiston, Idaho.
Prior Experience
Idaho Public Utilities Commission, Deputy Attorney General's Office, 1984 -1988
Davis Wright Tremaine, 1988 – 1999, Managing Partner of the Boise Office 1996 – 1999.
Bar Memberships
State of Idaho
State of Oregon
U. S. District Court for the District of Idaho
U.S. District Court for the District of Oregon
Ninth Circuit Court of Appeals
D.C. Circuit Court of Appeals